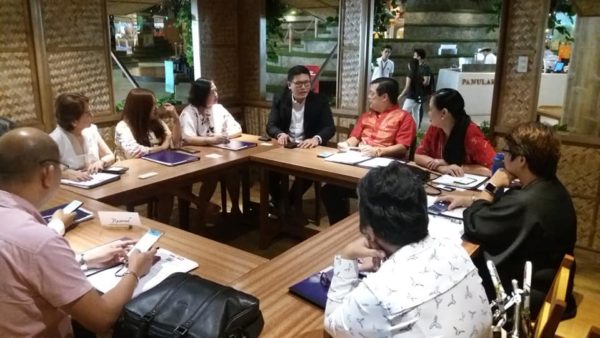 UPMG Board of Directors recently conducted their 10th Board Meeting at one of the well-sought Filipino-themed restaurant in Manila- Islas Pinas. Located at the center of Double Dragon Plaza, Islas Pinas takes Filipino culture and cuisines into the unique stage as they fill their corners with areas that show how simple living in a native town can be an escape from a toxic environment piled up with loaded works.
This was made possible with the assistance of Hotel 101 PR Manager, Brian Ong, and Senior Sales Manager, Jamaica Puti.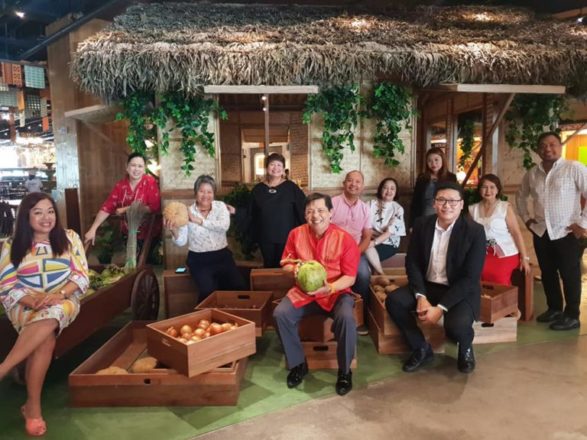 Photo (L-R): Bernadette Cunanan, PR Manager of Manila Bulletin; Angel Guerrero, President and EIC of Adobo Magazine; Annie Grefal, OIC for Sales and Operations of Manila Standard; Sherly Baula, Credit and Collection Manager of Chinese Commercial News; Jun Aluad, Advertising Manager of Pilipino Star Ngayon; Jay Sarmiento, Head of Sales and Marketing of BusinessWorld; Barbie Atienza, Head of External Affairs of Manila Bulletin; Jamaica Puti, Hotel 101 Group Senior Sales Manager; Vivienne Motomal, AVP for Advertising of Philippine Journalists Inc.; Brian Ong, Hotel 101 Group PR Manager; and Marvin Estigoy, VP for Advertising Sales of Business Mirror.