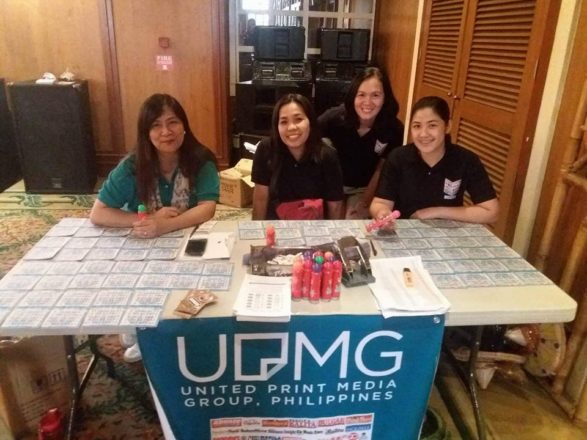 Good Bingo! An exciting Saturday afternoon of September 23 as UPMG held a fund-raising event called Bingo Sosyal in cooperation worth Pagcor.
Lucky winners went home with cash prizes from P2, 000.00 to P100, 000.00. Exciting raffle prizes were also given away.
More than 300 bingo players came to enjoy the fun at the Bingo Sosyal held at Manila Bulletin Convention Hall. "The event was undertaken to raise funds for the association to support our various project for the furtherance of the reading awareness program for the youth of UPMG", said Director Jun Aluad.
Part of the proceeds will be donated to the Dominican Sisters of Regina Rica in Tanay Rizal.
The event was sponsored by JDC Advertising, Miascor, Medialine Advertising, Petron Corp., Manila Bulletin, Omnicom Media Group, Global Ferronickel Holdings, Inc., and Chicken Deli.