UPMG members wore their glamorous Asian Attire in the UPMG Christmas Party 2018 held at the Manila Prince Hotel last December 7, 2018.
Upon everyone's arrival at the event, everybody took selfies and group photo in the hotel's Chinese Function Room, where the Asian-themed party took place.
Barbie Atienza, UPMG President, emphasized in his opening remarks that the true essence of Christmas is all about loving each other. "Everyone is capable of loving despite their differences," said Atienza. Thereafter, he encouraged the members to share a hug with one another.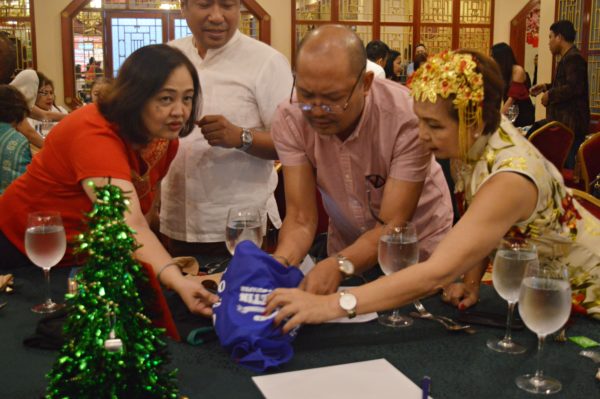 Serious efforts shown while member are playing Guessing Game
The party officially started with an icebreaker game in which everyone guessing and listing down the contents of the mystery bags that were full of various items.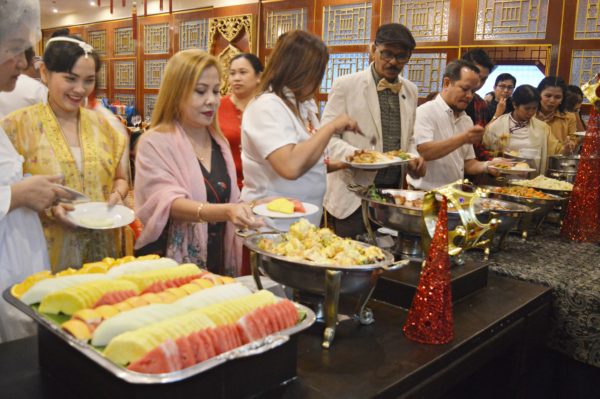 After the first game, dinner was served in buffet-style. Everyone filled their plates with fresh fruits, Lechon Kawali, shrimps and vegetables, fried rice and other delightful food. While eating, others took more photos and engaged in small talk. Atienza then announced the organization's upcoming plans and projects for 2019.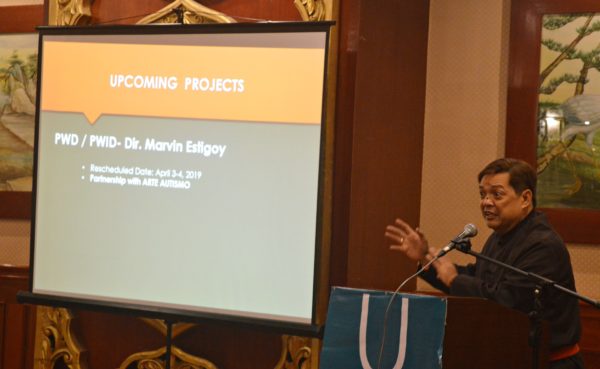 Frederick Alegre, former UPMG President, attended the event and also assisted in handing out the special awards to outstanding publications and members of UPMG.
The GMM Awardees include Pilipino Star Ngayon and The Freeman as "Most Engaging GMM", and Chinese Commercial News as "Most Attended GMM" an "Best GMM". The Board Member Awardees include Vivienne Motomal as "Most Productive Committee Chair", Marvin N. Estigoy as "Most Supportive Board Member", and Jay R. Sarmiento as "Perfect Attendance Awardee".
More thrilling games and raffle prizes followed after, and everyone sang cheerfully for the December birthday celebrants.
One of the main highlights of the event was the awarding of the Best Dressed in Asian Attire. Members who wore their Asian outfits confidently walked and posed for the cameras. The winners were Vivienne Motomal, Chato Llaguno, and Annie Grefal.
The GMM was hosted by Manila Bulletin Publishing Corp. and sponsored by Manila Prince Hotel.
(Article and photos by: Abby Avenido)